Here at Quirky Goat Farm (South), we have been hosting four visiting goats. A friend needed a quick place to place their livestock because they had to move out of a rental property. Having a goat proof pasture made our place ideal for temporary guests. These four goats moved in while I was in Missouri. Due to the threat of Hurricane Ike, I hadn't had the chance to greet them until today.
First, a wether, half Pygmy/half fainting goat cross breed.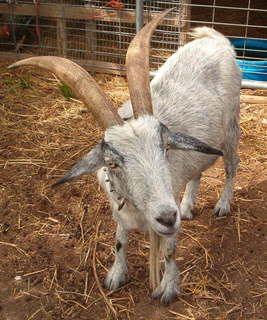 Next, a pair of fainting goats. Also called Myotonic, these goats become rigid and may fall down when startled.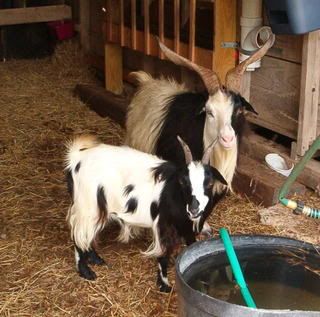 Finally, a Pygmy buckling. His name is Pistol, but Lonnie and I called him Charlie when we cared for him as a bottle baby last winter. He remembered me today and wanted to cuddle! It was hard to get a picture because he wanted to be close to me all the time.